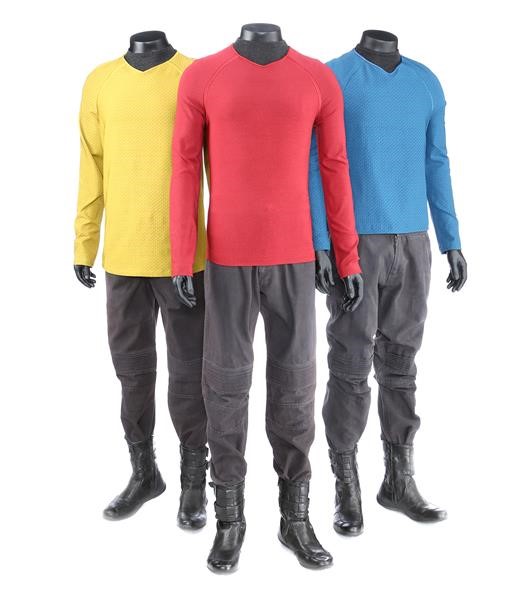 THE ICONIC COSTUMES ARE PART OF AN AUCTION OF 400 LOTS OF MATERIAL FROM STAR TREK &
STAR TREK INTO DARKNESS THIS DECEMBER
The full collection of 400 props and costumes from the making of both

Star Trek (2009)

and

Star Trek Into Darkness (2013)

will be sold at auction by

Prop Store

, one of the world's leading film and television memorabilia companies, in association with

Paramount Pictures

. The auction will be held at Prop Store's facility in Valencia, LA County, USA. Bidders can also participate via telephone or online. The auction is a no-reserve sale meaning all final bidding prices are determined solely by bidding activity.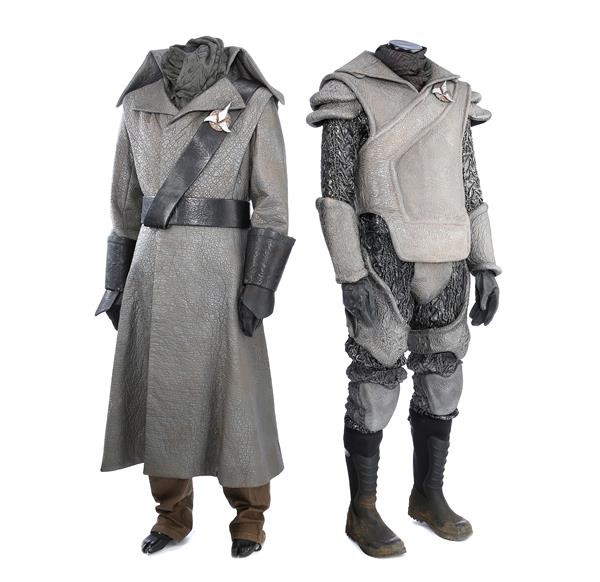 Sets of Three Enterprise Uniforms
and a

Pair of Klingon Guard Uniforms

will go to the highest bidder in the December 2

nd

Auction

.

These lots, originals used in Star Trek (2009) and Star Trek Into Darkness, are expected to fetch an estimated

$2,500-$3,500

and

$3,000-$5,000

, respectively.

Captain Kirk's Enterprise Captain's Command Uniform

and

Mr. Spock's Enterprise Sciences Uniform

are expected to be some of the highest selling, with a sale price of

$5,000-$10,000

and

$8,000-$12,000

respectively. Each costume is complete with a Starfleet insignia badge, and Mr. Spock's costume also includes a Starfleet phaser, communicator and belt. Also included in the auction are other key character costumes including Lt. Uhura, Dr. 'Bones' McCoy, Lt. Commander Scotty and Lt. Sulu, as well as fan-favorite props such as Starfleet phasers and tricorders. All items sold include a Prop Store Certificate of Authenticity.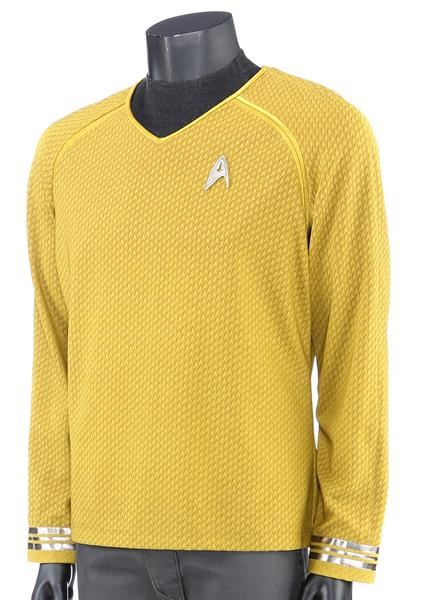 A lavish printed catalog is also available for purchase.
A selection of key content from the auction will be on display in an auction preview exhibition at Prop Store's offices from Monday 27

th

November to Friday 1

st

December.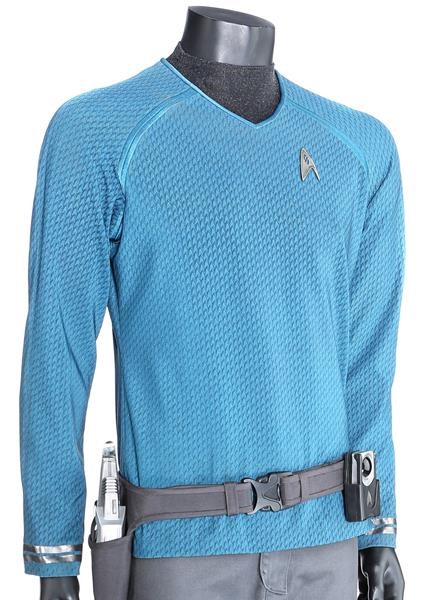 Star Trek
is the 2009 reboot of the beloved science-fiction franchise that recast the main characters of the original Star Trek television series. The film was critically acclaimed and grossed over $385 million in worldwide box office; it was also the first Star Trek film to win an Academy Award, for Best Makeup. The follow-up film, Star Trek Into Darkness, grossed over $467 million worldwide and is the highest-grossing Star Trek film to date.
The auction begins at 11:00am PST on Saturday 2

nd

December 2017. Lots can be viewed and bidders can register to participate at: http://www.propstore.com/auction
The Bearded Trio - The Site For Steven Spielberg, George Lucas, John Williams and a whole lot more.
THE BEARDED TRIO ON FACEBOOK
THE BEARDED TRIO ON TWITTER
THE BEARDED TRIO ON GOOGLE+
THE BEARDED TRIO ON PINTEREST
CLICK HERE FOR FACTS ON STEVEN SPIELBERG
CLICK HERE FOR FACTS ON GEORGE LUCAS
CLICK HERE FOR FACTS ON JOHN WILLIAMS